Cloud Services
Cloud Services
The usage of applications and map data over the internet is growing at an increasingly rapid rate. We already have customers where we add value with the help this technology. If you're not one of them it's maybe time to meet so we can see how we can help you.
Today we offer the following services:
Triona distance calculation service
With Triona's distance calculation service you can get the distance and journey time between two specified addresses based on your vehicle preferences (height, width, weight, length). The result can be used in your own applications. You also get access to detailed driving directions as well as the geometry for the calculated route alternative which can be displayed on maps and in lists.


Lasset.se
Lasset is a smart cloud service that simplifies shippers' procurements and road and rail transport orders, making it easier for transport companies to get assignments. The procurements result in agreements which in turn form the basis for orders.


Road and traffic data "On-demand"
You connect your business data to the geography as well as stable road identifiers. You can also get access to additional data from the national road databases in Sweden and Norway e.g. who owns a particular road, current speed limit, the road's width or the normal traffic flow at a specific point in time. All this is available as a component, with or without map, which you can integrate in your application or use as a service directly from your system.
By buying an IT service from Triona you don't need to think about license terms and conditions for third-party products or operations. We manage that for you and you can focus on using the service. Then you get the benefits quicker.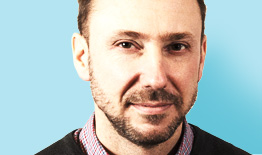 Jens auttaa
For more information about our cloud services, ask Jens.
Jens Werner
+46 70 248 07 43
Lähetä s-postia